Operation Overlord – Normandy
The 1st Week of June every 5th Anniversary
75th Anniversary of Operation Overlord. Planning is well underway for the IMPS 2019 tour of Normandy. Our campsite is already booked and several guided tours around the region have already been organised with experienced experts. We are linking up with local groups and the MVT to participate in the commemorations, including parades in Port en Bessin and Bayeux.
We will be travelling to/from France via Portsmouth/Caen. The outward crossings will be either the overnight ferry leaving Sunday 2nd June or the daytime crossing on Monday 3rd June. The return crossings will be on Monday 10th June 2019. The duration of the trip will be 7 nights. We will be "occupying" a campsite which is located mid-way along the landing beaches. This makes it easy to visit all the sites relevant to Operation Overlord and the breakout. It provides a very high standard of facilities, with both camping and on site cabins available, it has an on-site swimming pool, excellent showers, a bar/cafe area and great access for the larger vehicles.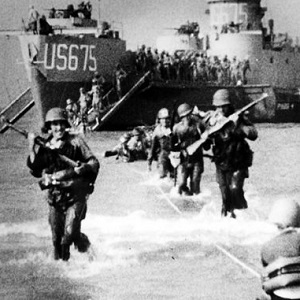 A provisional schedule for 2019 is as follows:
Sunday 2nd June – Overnight ferry to Caen
Monday 3rd June – Book in to campsite
Tuesday 4th June – Hidden Normandy Tour
Wednesday 5th June – Pointe du Hoc Tour
Thursday 6th June – Arromanches Beach Tour
Friday 7th June – Port-en-Bessin Parade
Saturday 8th June – Operation Epsom Tour
Sunday 9th June – Bayeux Parade and Tilly-sur-Seulles
Monday 10th June – return ferry to Portsmouth
The tour is now full with over 500 members attending with nearly 200 vehicles.
NO MORE ENTRIES ARE BEING ACCEPTED